It's the time of year where we starting making our lists, and checking them at least twice!  It can be hard to find the perfect gift for the loved ones in your lives, especially the kids!
Take the quiz below and see if we can help you to decide on just the right gift
WJBR and Diver Chevrolet are collecting toys for the Ronald McDonald House of Delaware. New, unwrapped toys can be dropped off at Diver Chevrolet or the WJBR Business Office.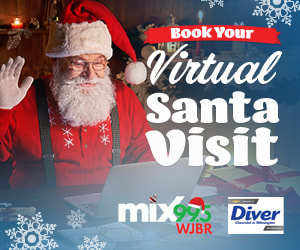 Sign me up for the WJBR email newsletter!
You love Mix 99.5 WJBR, so join the Insiders Club! Be the first to know about our awesome ticket giveaways, the latest updates with your favorite artists, and more delivered right to your inbox.
By clicking "Subscribe" I agree to the website's terms of Service and Privacy Policy. I understand I can unsubscribe at any time.