10 Summer Cookout Sauces for Every Spice Level
If 
there's
 something here you decide you just have to have, we've provided links to the product websites.  If you click on the link and make a purchase, Beasley Media Group may earn a commission. Have an idea for 
a
 list 
you'd
 like us to create?
Drop us a line at shopping@bbgi.com.
Cookout season is right around the corner. It is that time of year again to head outside and fire up the grill. Most people are excited about hamburgers, hotdogs, steak tips, and much more. But what about the condiments? After all, that is the best part, isn't it? Check out some Summer Cookout Sauces for Every Spice Level that will add a bit of flavor to any backyard barbecue.
What is a cookout without BBQ sauce? This BBQ sauce has a unique and rich flavor in this savory and sweet traditional style. Blending real cane sugar, natural smoke, mustard, molasses, tomatoes with a special blend of spices taking your cookout to the next level. 
Grab this sauce from Sur La Table.
This sauce may be addicting, you have been warned. Coming in both classic and ginger, the classic presents a mild kick while the ginger is more calming and does not bring the heat as intensely. These are great options if you are looking to blow your taste buds away at your next cookout! 
Order it now from Weston Table.
Looking for a barbecue sauce that is a little less traditional to switch things up? Look no further! This crave-worthy teriyaki-ish sauce comes from ten simple, non-GMO, organic, vegan, vegetarian, and authentic ingredients. Pairs great with any meat, fish, or veggie dishes. 
Snag yours now from Weston Table.
If you like garlic and all things spicy, this sauce is for you! Balancing flavor with spice, it combines slow-roasted garlic with a three-pepper blend that will leave your tastebuds wanting more. 
Get it now on Sur La Table. 
How much heat can you take? This hot sauce has a citrusy, fruity flavor with intense heat, making it the perfect accompaniment to any dish. It is one of the spiciest of the Horseshoe Brand, but perfect for meats or dips if you like a little kick. 
Buy it now from Sur La Table. 
Some would say this sauce is the perfect amount of spice and sweet for anyone to try! The combination of sweet maple with a kick of fiery chipotle is perfect for any grilled vegetables or meats.  
Grab this sauce from AMAZON.
If you are looking for a secret weapon at your next barbecue, we got you covered. This classic marinade is made with garlic, onions, smoked sea salt, and ginger kickstarting the perfect meal. It will turn any average meal into an unbelieve one! 
Grab this sauce from AMAZON. 
From the makers of one of the most popular wood-fired grills around come this sweet addition to your next BBQ adventure.  The Sugar Lips glaze could be just the right finish to ribs or chicken.  Sweetness combined with tanginess and herb flavors this glaze may become a new favorite. 
Get this glaze from ACE.
Made for the BBQ competitor and the backyard enthusiast alike, Blues Hog Tennessee Red BBQ Sauce can be used as a marinade, baste or just for dipping.  This thin vinegar and pepper-based sauce can be a nice addition to everything from ribs to venison and even fish.
Order one now from ACE.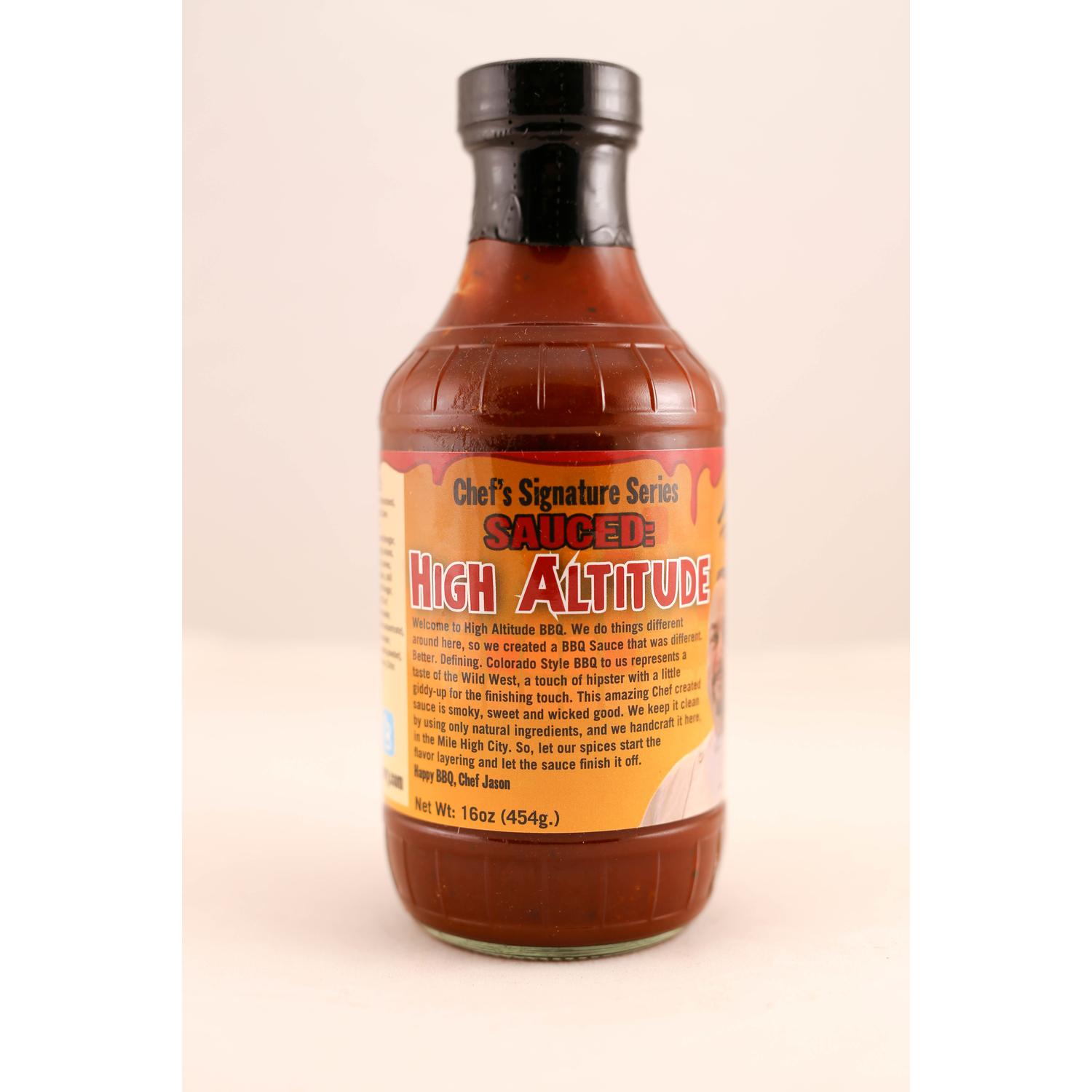 Founded over a decade ago by Executive Chef Jason K. Morse, CEC, 5280 Culinary, offers an array of spices, rubs and more pro and casual cooks alike. Smokey and sweet, their High Altitude BBQ sauce is made with natural ingredients, and handcrafted in the mile high city. 
Grab your bottle at ACE.
This summer is the perfect time to heat up your taste buds. We hope these summer cookout sauces win over all of your guests at your upcoming barbeque!
Please note that items are in stock and prices are 

accurate

 at the time we published this list.

 

Have an idea for a fun theme for a gift idea list you'd like us to create?  Drop us a line 

at s

hopping@bbgi.com

.

 
Sign me up for the WJBR email newsletter!
You love WJBR, so join the Insiders Club! Be the first to know about local events, concerts and contests, and get the latest updates with your favorite artists, and more delivered right to your inbox.
By clicking "Subscribe" I agree to the website's terms of Service and Privacy Policy. I understand I can unsubscribe at any time.