14 Items Every Woman Needs In Their Beach or Pool Bag
This listicle is full of lots of cool ideas and items every woman needs in their beach or pool bag. If there's something here you decide you just have to have, we've provided links to the product websites.  If you click on the link and make a purchase, Beasley Media Group may earn a commission.  Have an idea for a fun theme for a gift idea list you'd like us to create?  Drop us a line at shopping@bbgi.com.
Summertime means the beach and pool time! So what items are a must to have a comfortable day soaking up the sun? Check out this list for 14 items every woman needs in their beach or pool bag.

This beach/pool bag has everything, even a cooler!
Buy it now from Amazon.
So, I hate trying to dry off with a towel full of sand. Introducing a sand-proof towel. And bonus, it's quick-drying, too!
Grab it one here.
So, I know it may sound silly, but just like you always pack an extra pair of underwear in your carry-on suitcase, pack an extra bathing suit. You just never know. (PS-This one has tummy control and comes in tons of colors/prints!)
Order yours here.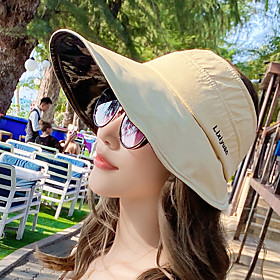 Don't forget your hat. I love this one because it is foldable and you can still wear a high ponytail!
Buy one from Light In The Box.
Casual Dress. You never know where you might go after a pool or beach day. Always good to have something with a bit more coverage than a coverup in case you hit a beach bar or restaurant.
Buy it on Amazon.
Don't forget to hydrate! I love these Bobble bottles because they come with a carbon filter so if you run out you can refill from a water fountain or sink!
Order it now from Amazon.

If you like to have a couple of adult beverages by the pool or beach. Fill up this triple-insulated canteen with your favorite beverage – it will keep it cold for 25 hours!
Get it here.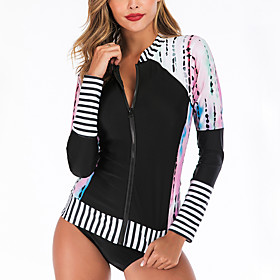 If you are fair-skinned like me, I never leave for a beach or pool day without a UV Sun Protector. I may not wear it all day, but if I feel like I need a bit more protection from the rays I have it handy!
Snag it from Ador.
Again, a fair-skinned girl here that wasn't to avoid skin cancer, so I use a different sunscreen made for the face. I love this one from CeraVe and it's recommended by the Skin Cancer Foundation.
Buy it here.
Even though you can cool off in the water, having a mini fan comes in handy on those extra humid days.
Snag one from Amazon.
A cooling towel can also keep the temps down while you are hanging in the sun.
Order them now on Amazon.
You need snacks for a beach or pool day. Skip the traditional throwaway sandwich bags and go for these reusable ones!
Grab a few here.
You can be sticky and stinky after a long day by the water. If you need to freshen up quickly have these in your bag.
Grab a few packs here.
We just can't wait for summer to start. Getting everything ready for your beach and pool bag just makes us even more excited. We hope these 14 items every woman needs in their beach or pool bag help you plan your summer adventures.

Please note that items are in 

stock

 and prices are 

accurate

 at the time we published this list.

 

Have an idea for a fun theme for a gift idea list you'd like us to create?  Drop us a line 

at s

hopping@bbgi.com

.
Rachel PItts is a 20+ year radio veteran covers all things Philly for Beasley Media Group Philadelphia as the Digital Program Director. This includes 97.5 The Fanatic, WMMR, WMGK, 92.5 XTU and BEN FM. A graduate from the Universaity of South Florida with a Bachelor's degree in Mass Communications with a focus in Public Relations. Previously was the Digital Program Director for Beasley Media Group Tampa. Has been the co-host of "Theme Parks & Rec Podcast" and of the Tampa Bay Lightning backed podcast called, "Game Mizconduct".
Sign me up for the WJBR email newsletter!
You love WJBR, so join the Insiders Club! Be the first to know about local events, concerts and contests, and get the latest updates with your favorite artists, and more delivered right to your inbox.
By clicking "Subscribe" I agree to the website's terms of Service and Privacy Policy. I understand I can unsubscribe at any time.